The Business Panthers LLC was very successful in the Fall of 2012, in my opinion.
Through the work of our Resident Assistant's, mentors, advisers, professional staff members, and professors our students were able to connect deeply into not only the business school of UW Milwaukee, but also the business community in the city of Milwaukee.
Thanks to Jim Kasum, our residents were able to get the basic skills they need to be successful at the business school here and in the real world after graduation. He allowed our students to get an education while seeing how they can apply the skills they learned in his class to other classes and also their lives.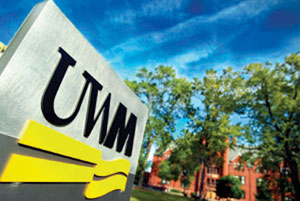 Our Resident Assistants were able to put on high quality events for our residents to get educated at as well as gain different perspectives on our business world. John Thorton started the year off strong by organizing a Resume workshop just for our LLC residents. In October, I organized a tour of Sprecher Brewery for our LLC. In November Resident Assistant Michael Ameel took on the challenge of organizing a team for the Rak-a-thon and was successful in doing so. Also in November, Resident Assistant Charnelle Cree organized a tour of the Bradley Center and arranged for our students to attend a Buck's basketball game afterwards. All the residents loved this and it was a very educational event as well.
As one can see, there is always something happening in our LLC and we would be a mess without consistent communication and people to help us tie everything together. The people who take care of these administrative type tasks for us and do a great job doing so are our mentors Taylor and Brian and also our professional staff member Tyler Sonnenberg. Without these people, our LLC would be very disorganized and most events would not have been able to happen.
Satisfying the Business Panthers LLC this semester was a total team effort, and I am proud to be apart of it. For the residents returning to our LLC next semester and the residents joining our LLC next semester I look forward to working with you and hopefully making your expierience at UWM a great one.
Thanks for reading!
RA Alec Just